p>If you have been keeping up with what's gone on in Mumbai you have probably heard about the impact social media is having on how the news is spread. Twitter especially has gotten a lot of attention. It is unfortunate that such a abhorrent act of terror is what is takes to prove to the world the power of this tool, but now there is no denying it. I won't add more, many other blogs have eloquently called for action and more have started funds and help sites. I agree with my whole heart: this is the reason for social media.
There should be no place for terrorism in this world.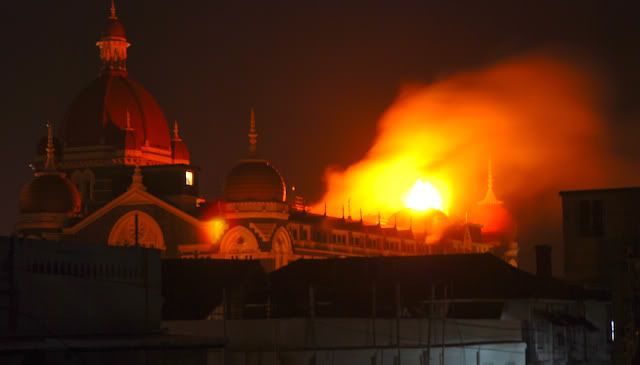 Keep those affected by the tragedy in Mumbai in you thoughts during this holiday season. For up-to-date twitters on the situation go here.
Image by blogger/twitter Arun Shanbhag.